The Korea Standards Association went to UTC Global for an exchange visit
On November 20, President Sangjin-Lee, Director Joongseop Kim and Researcher Youngbin Ko of Korean Standards Association ( short for KSA), went to Unified Two-Dimensional Code Registration Management Center ( short for UTC Global) for an exchange visit. Zhang Chao, Executive Director of UTC Global and the President of the Zhongguancun Industry & Information Research Institute of Two-Dimensional Code Technology (short for ZIIOT), held talks with President Sangjin-Lee. Chi Jianping, Executive Vice President of ZIIOT, Du Zhihui, Vice President of ZIIOT and other officials attended the meeting.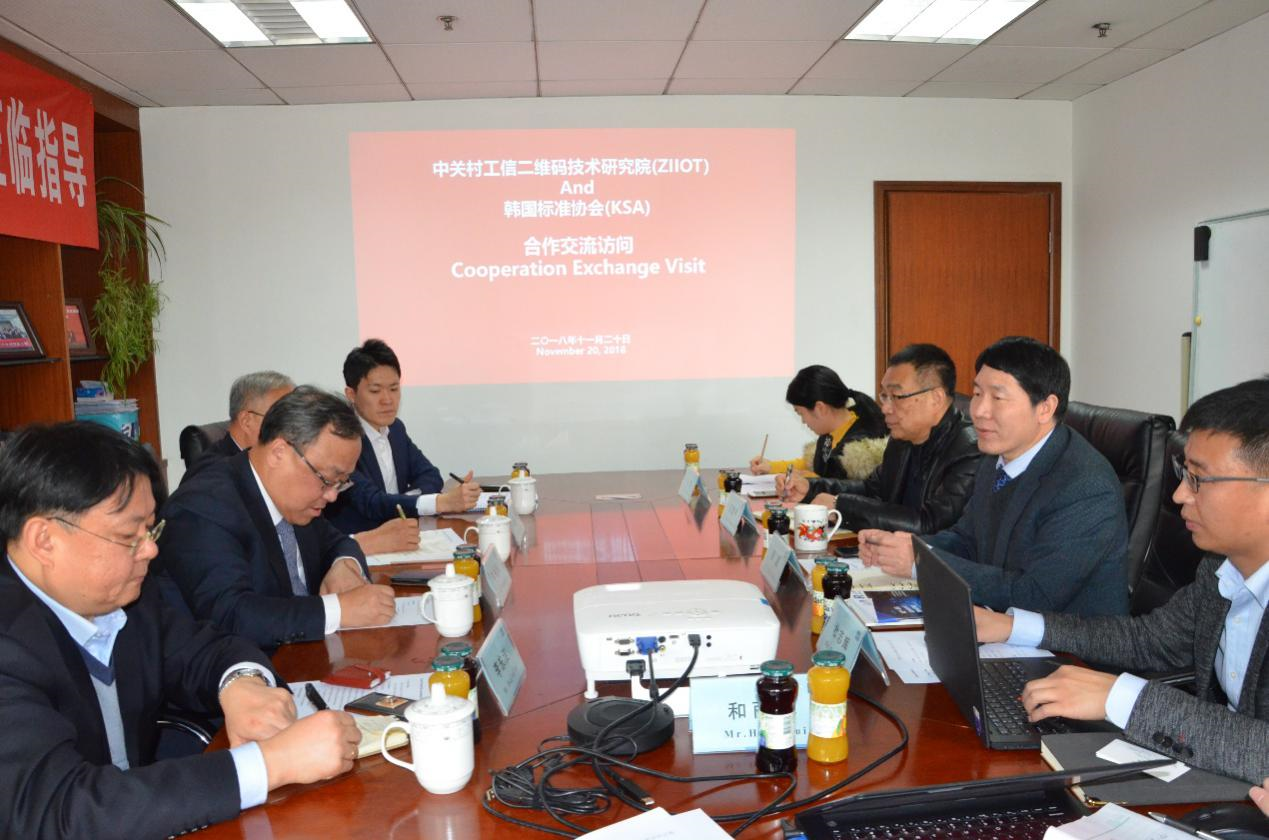 During this meeting, the two sides exchanged views on the implementation of the international two-dimensional code object identifier system (IDcode) in South Korea. Mr.Zhang Chao introduced the development situation of global code issuer and the development experience of the two-dimensional code industry in various countries, hope to jointly promote the rapidly growing of IDcode international standards and the application of two-dimensional code industry in South Korea. At the end of the meeting, Mr.Sangjin-Lee invites Mr. Zhang Chao to participate in and give a speech at the Korea Industry Forum Summit which will be held in Busan, South Korea from May to June, 2019.